Stay Fresh Grill & Deli
889 Broadway, Brooklyn, NY 11206
Order now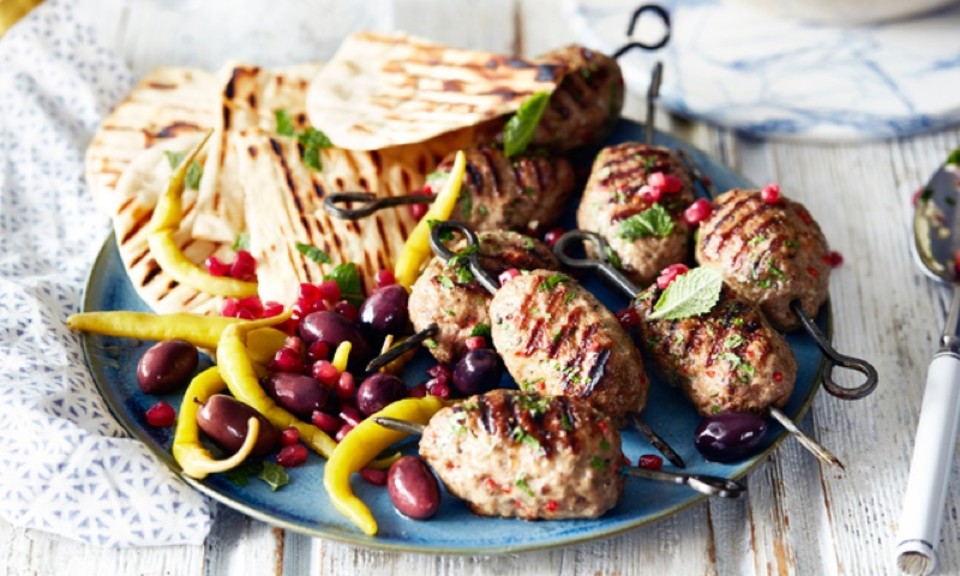 Daisy
First time ordering from here using Grubhub. I've eaten from her before after just walking past it. The food was pretty good then and this time. The only issue I had was that I ordered the turkey bagel burger. I asked for barbecue sauce. I got just that with cheese on the burger. I didn't get the lettuce, tomato & ketchup it says it usually comes with. Then I ordered to different coconut waters. They didn't have the one I wanted so they sent me a tamarind juice of the same brand with a note attached. I appreciate the note, but I think they should have called because I clearly wanted coconut juice. Also, a word to people that order the delivery guy comes by bike so be ready to go downstairs to get it. So aside from all of that, the food was pretty good, the delivery guy was nice & if you go in person to eat there they've very friendly and will make your order how you want it. I'll be ordering from this place again from here but maybe with more specific directions next time.
Katie
I don't know what's with the guys getting long waits and wrong orders, I've ordered from this place a few times now, the smoothies are awesome and seem to be made entirely of fruit/listed ingredients (I haven't tried the gelato smoothies yet but want to). Hot arrives pretty hot, and they've replaced the hero/roll with wheat bread when I request it. Also got lots of falafel and lots of lamb in the gyros I've ordered. I live .7mi away and usually have the food within 45 minutes of ordering, even late at night. These guys are lifesavers when you're too f'd to get out of your place for food.
Aaron
I order from and go to Stay Fresh all the time - have for years and never had a problem with delivery or my order.

Oh wait, there was this one time they did run out of Reese's Peanut Butter Cups so I didn't get one with my order. I was forced to walk almost a full, whole block to the sketchy, corner bodega to get my chocolate and pb on.

Seriously, these guys are great. I've strolled in there at 4-something-AM after too many tequila shots and can tell you they understand drunkspeak fluently. They are also quite patient.
tiffany
The delivery was like 45 mins early. The vegan bacon burger was amazing. The curly fries had flavor and were crispy (pretty sure they use the same fries as Arby's) and the strawberry banana smoothie with soy milk was also great and had plenty of flavor. I'll definitely be ordering from here often especially since they're open 24 hours!!
Betsy
I love their food compared to most places that delivery where I'm located. It's so nice to be able to order breakfast and health food too. I find the better food on the menu is usually the fresher items and smoothies. Plus so many options make it hard to even need to order from anywhere else-and timely delivery.
Matthew
Stay fresh not only provided delicious food and incredible fries BUT ALSO when i ordered at 4am after a night out and accidentally fell asleep before delivery, i woke up at 7am and was still able to call back and they had saved my order and still delivered a second time with no hassle. I insisted to keep the original food , cold or not, becuase i refused to waste food for my mistake, and they obliged and redelivered in less than 15 minutes. Thank you soooo much stay fresh! And the food is honestly really delicious !!!!
felicia
The order came in the time allotted and was correct. I ordered at 4am and I'm grateful for a place like this that delivers at all hours of the night. And, the food is good, and the driver was super nice. I had to heat up a few items in the microwave for about 20seconds, but at least I didn't have to make it OR go get it myself. Thanks
Maria
The food was delivered quickly, and tasted sooo good! The food arrived nice and warm and the size of the salad was enought to feed two people. They didnt skimp out on the chicken in the salad either! I love the options of meats and chicken, a lot of variety. The price makes it even better! My new favorite place to order from!!
brian
Awesome place. I didn't hear the deliver guy call when he got here, but he was great about it and came back after he did his other deliveries. Was super nice about it. We got falafel & rice, their rice is fantastic! Also, their hot sauce is insane, which I love. Super effin hot. Love this place.
Nicole
i love this place! the food came 40 minutes early which was a relief and made me so happy. it was SO delicious and well made and still hot! this will be my new go to! THANK YOU also, for having so many wonderful vegan options <3<3<3 you guys are the best!!
About us
24 Hours, Alcohol, Bagels, Breakfast, Cheesesteaks, Deli, Dinner, Grocery Items, Gyro, Hamburgers, Healthy, Lunch Specials, Mediterranean, Salads, Sandwiches, Smoothies and Juices, Vegan, Vegetarian, Wings, Wraps
Today

Delivery: 12:00 AM - 12:00 AM

Takeout: 12:00 AM - 12:00 AM

Delivery

Monday:

12:00 AM - 12:00 AM

Tuesday:

12:00 AM - 12:00 AM

Wednesday:

12:00 AM - 12:00 AM

Thursday:

12:00 AM - 12:00 AM

Friday:

12:00 AM - 12:00 AM

Saturday:

12:00 AM - 12:00 AM

Sunday:

12:00 AM - 12:00 AM

Takeout

Monday:

12:00 AM - 12:00 AM

Tuesday:

12:00 AM - 12:00 AM

Wednesday:

12:00 AM - 12:00 AM

Thursday:

12:00 AM - 12:00 AM

Friday:

12:00 AM - 12:00 AM

Saturday:

12:00 AM - 12:00 AM

Sunday:

12:00 AM - 12:00 AM